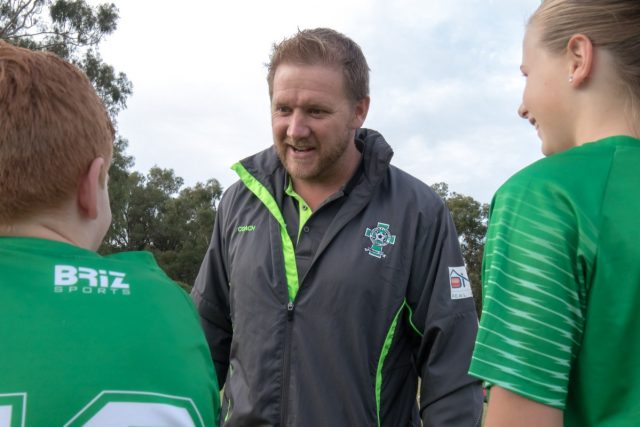 Many local sports clubs would not exist without the efforts of volunteers who spend countless hours each week away from their loved ones for the benefit of others. 
Armadale Christian Football Club coach and player Dicky Lowndes is one of those volunteers who helps keep the wheels turning at the local club.
He initially started coaching the under 8s team but has since taken on the responsibility of coaching an under 12s team and the club's women's side. 
Mr Lowndes said he loved seeing the players' progress and grow as they find their niche.
"Our under 12s play on full-size pitches, they're learning the tactics of the game and are currently sitting second in the league," he said. 
"I'm so proud of them. 
"It's so rewarding seeing them succeed and I learn something new every year too."
Mr Lowndes said he has also enjoyed seeing the club grow with an aim of next year achieving an all-girl under 12s team in the hope of maintaining the girls' interest to women's level in the years to come.
Armadale Christian Football Club train at Rushton Park in Kelmscott and currently have teams ranging from under 6s through to adults.
All games are played on Saturdays and the season runs until September.
For more information visit the club's website.