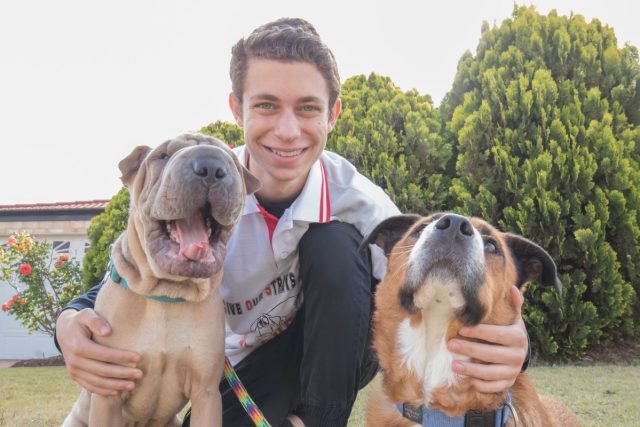 Most of us feel empathy for abandoned pets but very few of us do something about it, unlike a 16-year-old boy from Thornlie who is one of the few and was finalist in the 2019 West Australian Youth Awards.
When he was 10 years old Dean Morris was already a founder of Give Our Strays A Chance, an organisation that raises awareness and donations for stray animals and rescue groups. Since then he has raised almost $20,000 in cash and more than $150,000 worth of supplies for animal rescue organisations.
Within that time he also become the RSPCA junior ambassador, undertaken a month-long trip to Mongolia to renovate a school, joined the Air Force Cadets and won a NASA scholarship.
The Melville Senior High School head boy for next year said he was surprised to be recognised as a finalist in the Youth Awards.
"I actually do something that seems normal and natural to me, that I feel so fortunate and so honoured to be recognised," he said.
"There are so many volunteers at rescue groups who live a normal life, yet they somehow find the time to selflessly dedicate themselves to help stray animals and you hardly ever hear about them, they don't look for recognition, they are just out there to help.
"What I would love to see is tougher laws against animal abuse and laws that will allow rescue groups to get custody of abused animals or those in danger."
Dean said he also helps homeless people and families in hard financial situations by taking care of their pets so they don't end up in shelters.
In the long run Dean is also working towards finishing his private pilots license so that he can fl y stray animals from remote locations and find them homes.
"Many rescue groups do it but it costs them a lot to transport these animals so I could contribute my time and flying skills to get it done and make it cheaper for them," he said.