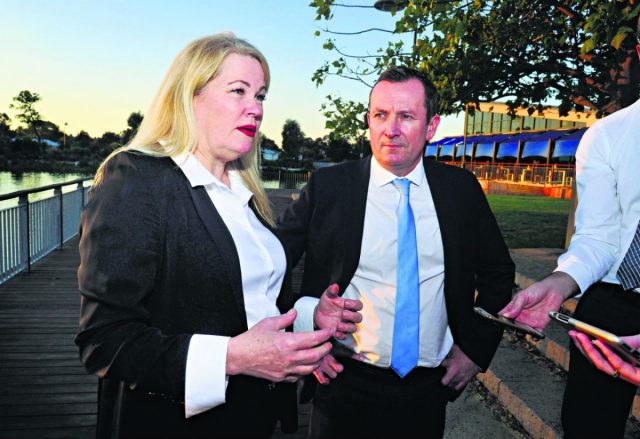 Just five days into her campaign, Labor candidate for Darling Range Colleen Yates has pulled out of the upcoming byelection.
Ms Yates said in a statement released by WA Labor that she knew the byelection would bring an increased level of public scrutiny, but "wasn't prepared for what came".
Ms Yates faced controversy this week after it was found there were discrepancies in the education and occupation sections of her LinkedIn account.
It was reported she had misrepresented both herpast work experience and her tertiary qualifications.
"If I've learnt anything over the last few days, it is that the intense scrutiny that comes with politics just isn't for me," she said.
"This has been an extremely difficult time for myself and my family.
"I stepped down from my job as a Chief Executive Officer to run for Darling Range. I was ready to throw my heart and soul into the campaign. I was in it, to win it.
"How I portrayed myself on my LinkedIn account is, in my opinion, similar to how thousands of people would input their data on the online service.
"However, these minor mistakes will now haunt me for the rest of my life."
Ms Yates requested privacy and wished Premier Mark McGowan and WA Labor "all the best in the future".
The Darling Range byelection was announced after former Member for Darling Range Barry Urban resigned following the controversy over his allegedly doctored educational and police force record.
WA Labor said they would announce a new candidate for Darling Range in due course.