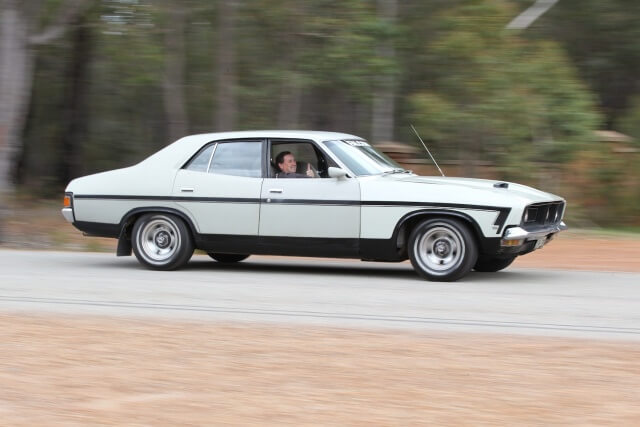 This year's x series Falcon car cruise through Perth's south eastern suburbs will hold extra special meaning following the closure of Ford Australia's Broadmeadows manufacturing facility earlier this month.
Armadale man Kevin Bradney and his 1975 XB GS series Falcon will join about 20 other classic Falcons for the cruise on October 30.
It will start at West Coast Hifi in Cannington at 11.30am for a show and shine.
The cars will then travel down Albany Highway from 12.30pm before finishing at a mystery location in Armadale.
Mr Bradney has organised the past five cruises where he and other x series Falcon enthusiasts show of their classic cars.
He said with Ford Australia ceasing manufacturing of the Falcon and other Australian made Fords this month the cruise would be special.
"I think this year's cruise is more special with the closure of the Broadmeadows factory and the fact these old falcons are now more of a classic and collectors item," he said.
"It'll be fitting to have a heap of support for such an iconic Aussie made vehicle, which will now be more than just a classic on our roads."
Ms Bradney said he was upset Australia would no longer have locally made Fords but the ramifications would affect vintage car collectors too.
"The closure of the Ford factory is a big let down not only to the Ford fanatic but to the Australian motoring industry," he said.
"All the parts we used to get easily for the old school cars are going to be a lot harder to come by now.
"It means not only are the cars going to be collectables but even the parts are going to be collectable."
Mr Bradney said he was still accepting vintage car owners into the cruise.
Entry is $15 which goes toward a barbecue.
To enter call Mr Bradney call on 0402 752 488.
Or send your emails to locoman3830@optusnet.com.au.