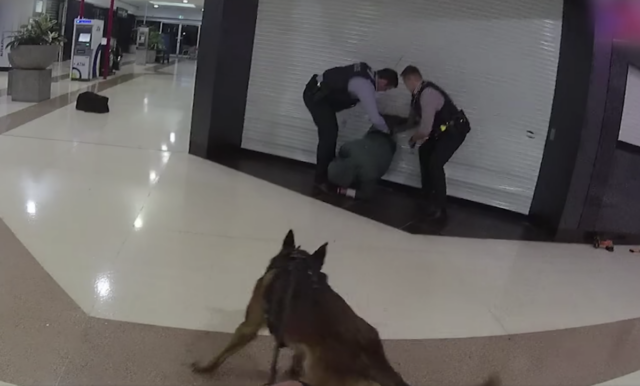 Cannington detectives have charged a 34-year-old man over a burglary in Victoria Park on Sunday.
About 12:10am, detectives were patrolling the Victoria Park area when they were sent to investigate an alarm at a shopping centre on Albany Highway.
A canine unit was also deployed.
Upon arrival, the officers found a glass panel had been smashed near one of the entrances, and entered the building.
Inside the shopping centre they heard a smashing noise, and a short time later located a jewellery store which had a damaged front door.
A cutting tool and an axe had been used to gain entry.
With noise still being heard inside the store, the dog handler told the person inside to exit the store slowly.
He climbed back out through the door and was arrested.
He appeared in Perth Magistrates Court on Sunday and was refused bail.
He is next due to appear in the same court on Monday October 23.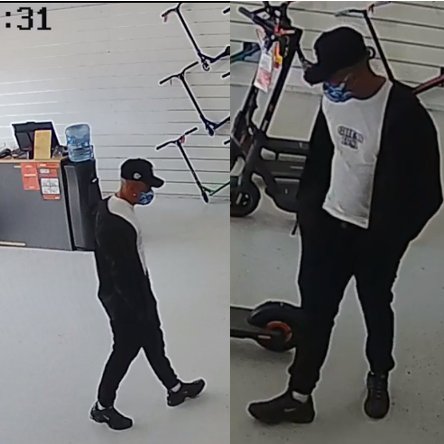 Do you know this man?
Cannington Police want to identify a man, pictured, who may be able to assist with an investigation of a series of stealing offences in the Cannington area.
If you have any information, contact Cannington Police or 131 444 and quote 011023 1338 89815
In other news
Police are seeking information about a white vehicle driving erratically in the Huntingdale area on Monday.
It is believed the vehicle, possibly a Mitsubishi Lancer or similar, was driving in the vicinity of Sunderlands Park, Gay and Balfour streets, and Bullock Court between 6.40pm and 8.30pm.
It may have also struck a parked vehicle.
Anyone who saw a white vehicle in the area between the above times, or who has CCTV or dash-cam vision showing the vehicle, should contact Crime Stoppers on 1800 333 000 or via www.crimestopperswa.com.au