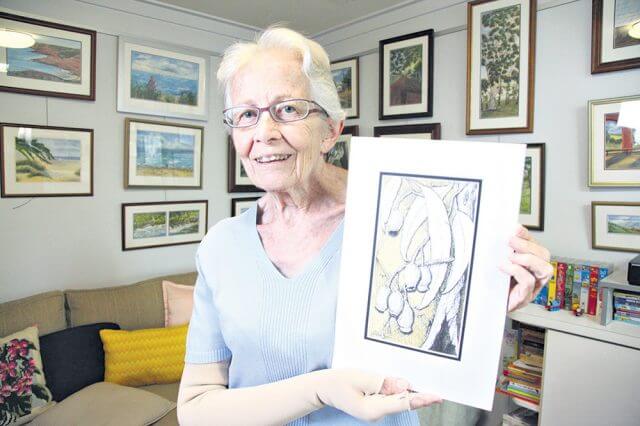 The secret to 79-year-old Lynwood artist Hilde Jones' success is her drive to always chase a better picture.
She came close to painting her best picture yet after becoming a finalist in the Australian Artist magazine's Florals and Gardens Art Prize Challenge this month.
The challenge is run annually with some of Australia's most talented artists entering their works.
Ms Jones entered her watercolour and ink piece Eucalyptus Leaves and Nuts in December last year and made it to the top 10.
She won a few awards since she started painting in 1995 but this one was the most prestigious.
"I take part in competitions and I have fun in doing it," she said.
"I have won a few awards but this one is really the cream of the cream."
She likes to challenge herself as an artist.
"I paint what I feel like and when I am ready I enter competitions to challenge myself because I don't like standing still," she said.
"It's encouragement to chase a better picture, you're always chasing something."
Ms Jones enjoys painting nature in watercolour.
"I love watercolour because it's a medium that challenges you," she said.
"When you put it down you're not sure how it ends up.
"With flowers I try to be precise as possible as well as animals and buildings."
Ms Jones is a life member of the Canning Art Group.