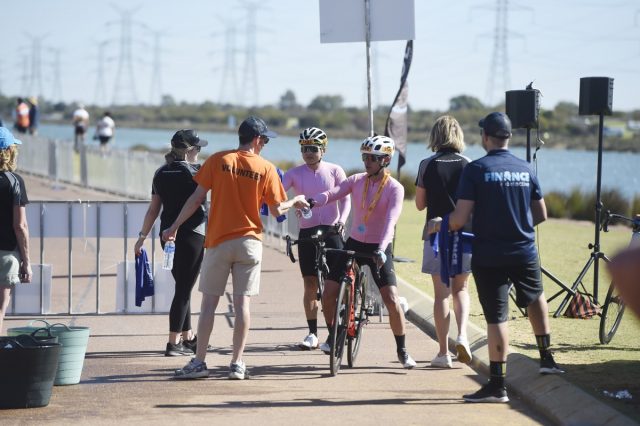 Cyclist Ben O'Connor has won stage nine of the Tour De France, as the first West Australian to win a stage of the grand tour individually.
Mr O'Connor was born in Subiaco but spent much of his professional training riding through the hills of Armadale and Kelmscott.
Glenn Te Raki the Chief Operations Officer of West Cycle said most of the elite level riders use key areas such as the Canning, Churchman Brook, Serpentine and Wungong Dams to train.
"All of the really tough climbs through those areas would have been a big part of his training resume," he said.
"Out through the back of Armadale, through Albany Highway and to Canning Reserve, all those sort of areas are very big and popular areas that most of our professionals and very serious bike riders would use."
"Those routes also take riders up to Roleystone, Churchman Brook and Mundaring as well."
"Ben went through a period from around March or April last year where he couldn't leave home for about 12 weeks and he was doing all of his training on a stationary trainer.
"He was doing six or seven hour rides on this stationary bike where he would just focus on doing well on the grand tours."
According to Mr Te Raki West Cycle, which is the peak body for cycling in Western Australia, has a lot of Junior Programs and Mr O'Connors win overseas shows that the structure of cycling programs in WA are working.
"We are getting quality cyclists coming through programs we offer here in WA and this win shows the importance of some of those programs such as junior pathways.
"It shows if participants stick to the process then there's fantastic, huge outcomes."
Through the COVID-19 pandemic there has been a boost in participation in cycling, according to Mr Te Raki data around people riding bikes has suggested an increase in cycling."
Minister for Sport and Recreation and Member for Armadale Tony Buti commended Mr O'Connors win.
"I congratulate Ben O'Connor on this amazing achievement," he said.
"Ben is the first individual Western Australian to win a stage of the Tour de France and just the second Australian to win a mountaintop finish.
"This is a fantastic achievement and one all Western Australians should be very proud of."