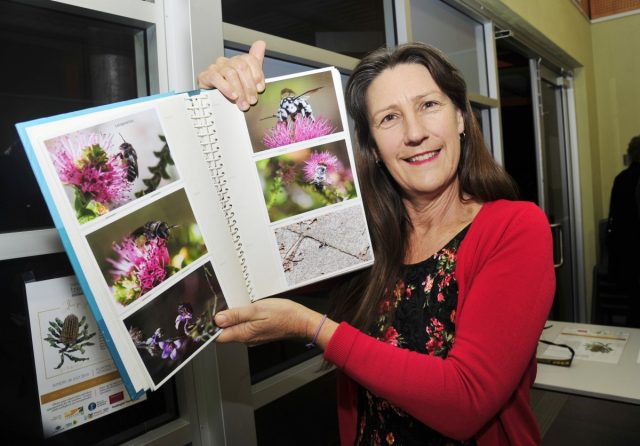 Bill Hicks Reserve was abuzz with interested hobby gardeners earlier this month at an interactive workshop.
Hosted by Landcare SJ and funded by the Shire of the Serpentine Jarrahdale, the 'Bringing nature back to your neighbourhood' workshop included presentations from gardening and wildlife professionals, as well as tips on how to plant easy care native gardens and free verge plants for all attendees.
Landcare SJ executive officer Francis Smit said these types of events help to build the community's capacity to care for their environment in the broader landscape and closer to home in their community and neighbourhood.
"The focus of the presentations was about the benefit of increasing plant canopy cover and how nature can be brought back to a neighbourhood through planting trees and shrubs," he said.
"Dr Penny Hollick from the Shire of Serpentine Jarrahdale spoke about easy care native gardens and the social, environmental and economic benefits and lifestyle benefits of urban forestry including increasing the value of your home by around $17,000 by having a street tree out front.
"Faye Arcaro challenged perceptions of attendees on aphids, wasps and other garden insects, illustrating their importance in the overall scheme of a healthy and bio-diverse garden."
Photographs – Richard Polden.