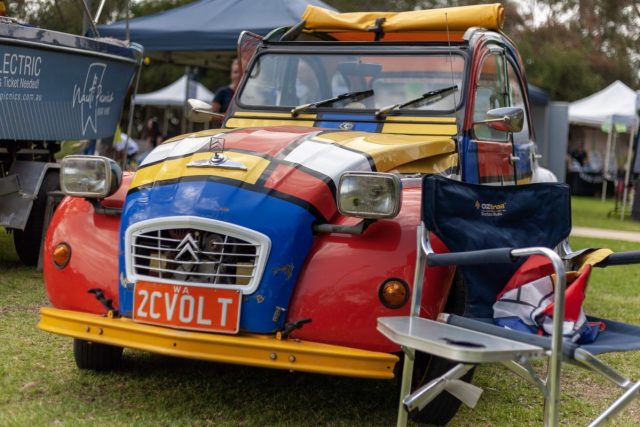 The two-day Changing Your World Conference and Fair brought together some of the city's most brilliant minds and innovators in the community last weekend.
The conference attracted about 180 people who listened to a range of guest speakers, including documentary filmmaker Damon Dameau.
Mr Dameau was a crowd favourite and gave an inspiring talk about what people can do to change the world.
Other popular activities included the Speed Date and Innovate lunch where participants co-created innovative ideas and solutions with experts in the sustainability, innovation, social impact and circular economy space.
Also a Sustainability Youth conference facilitated by Millennium Kids and the Department of Biodiversity, Conservation and Attractions had young delegates debate some of the city's main issues.
Children highlighted their top three concerns. waste, energy and homelessness.
They also presented City of Canning's chief executive Arthur Kyron with a hand drawn mural symbolising their 500 ideas for the future of their planet.
Saturday's fair attracted more than 900 people who engaged with a number of stallholders and workshop presenters.
The annual Electrikhana electric vehicle show was on display which allowed people to test drive one of the latest electric vehicles.
Hundreds of people queued up to look at the cars which included Teslas, Jaguars, Konas and the Mercedes EQC, which was named Wheels Car of the Year 2020.
A City of Canning spokesperson said the city was extremely pleased with the outcome of the conference and fair.
"It was an opportunity to bring together an incredible forum of brilliant minds and innovators in our community," he said.
"This is the start of a grownup conversation about how we can contribute to changing our world in ways that are both meaningful and authentic."