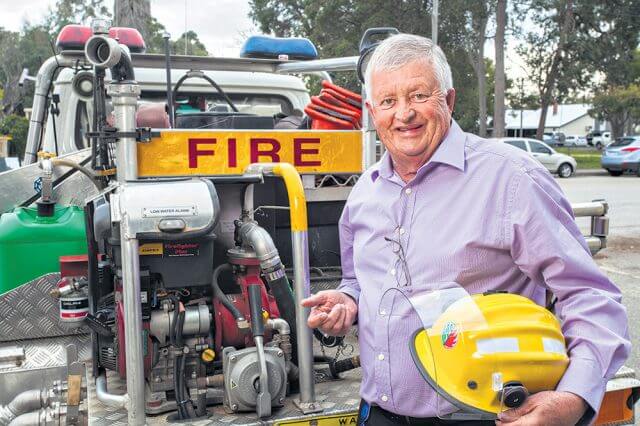 The Shire of Serpentine Jarrahdale would continue encouraging residents to join volunteer bushfire brigades following a report by auditor general Colin Murphy.
Mr Murphy released the report into support and preparedness of fire and emergency services.
The report found the Department of Fire and Emergency Services (DFES) did not know how many volunteers there were or how many it needed.
It also found membership and training data was inaccurate, turnover was increasing and management of fatigue amongst volunteers needed improvement.
The report found volunteer training had improved but access could be difficult and while support services were provided to volunteers there were some weaknesses.
On a positive not the report found most volunteers had the equipment they needed.
Serpentine Jarrahdale volunteer chief bushfire control officer Paul Maddern said while volunteer turnover had been a long term issue that was not confined to emergency services, the shire had taken steps to reduce this rate.
"Brigades provide a family friendly environment allowing the family to understand the commitment of the volunteer," he said.
Mr Maddern said brigades also focused on reward and recognition events for the whole family and made best use of each volunteer and the time they could commit to best suit the needs of the service.
He said it was also important to outline the roles and responsibilities involved in volunteering prior to the volunteer signing up to reduce the turnover rate.
Shire of Serpentine Jarrahdale president Keith Ellis said the shire was home to six brigades and it relied heavily on a band of volunteers, not only to protect the community during a bush fire but also to lend a hand to surrounding communities.
"The shire's emergency services had been rated one of the best in the state," he said.
"And that is no accident but a sign of the calibre of our remarkable volunteers."