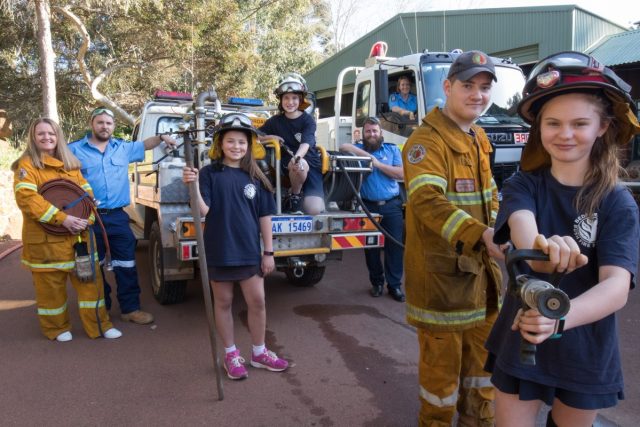 It will soon be out with the old and on to the new for a local bush fire brigade. 
Bedfordale Volunteer Bush Fire Brigade will soon be moving from its current location on Waterwheel Road to its new home at Admiral Road, alongside the Bedfordale Hall. 
Brigade president Tony Ives said while many of the brigade's members past and present have an emotional attachment to the current building, everyone is delighted with the news about the new facility. 
"The current station, whilst in a reasonable state of repair, simply isn't practical today due to the growing number of active members and mixed gender members with limited change facilities," he said. 
"Its location is so close to a busy intersection and restrictions to refurbish or extend it due to its location and land size are not possible." 
Mr Ives said the new station will be purpose-built using some of the designs from existing brigades and the building will be large enough to serve not only the current members but it will also be well-equipped to help with major incidents. 
"As a brigade we are excited at the prospect of a modern station with adequate facilities to serve the community and we are delighted that the Department of Fire and Emergency Services and the City of Armadale have recognised our contribution to the community by providing this new facility," he said. 
Mayor Ruth Butterfield said the city will be seeking additional grant funding once the design is complete to help bring this project to fruition as soon as possible. 
The tender for contract services related to the design and construction of the station will be advertised this weekend. 
The build will likely commence in June or July this year with an estimated completion date of late 2020 or early 2021.