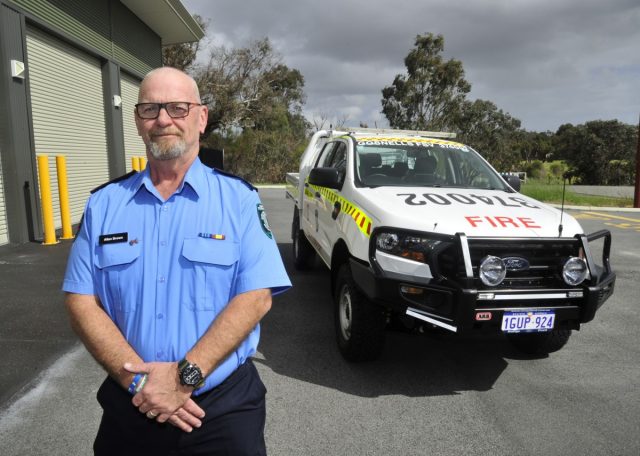 After years of campaigning and fundraising the City of Gosnells Volunteer Bush Fire Brigade have finally obtained a fire support vehicle.
The $55,000 Ford Ranger Dual Cab Utility vehicle fitted with emergency lights and sirens will be used to respond to emergencies both locally and throughout the state, transporting additional crews and equipment.
When not responding to emergencies the vehicle will also support volunteers in performing activities such as hazard reduction burns, training and attending
community events without tying up a valuable firefighting appliance.
The vehicle was fully funded by the volunteers and the City of Gosnells through a 50/50 partnership.
Gosnells Bush Fire Brigade captain Allan Brown has been involved with the brigade for 14 years and said they had always been proactively involved in fundraising to enable them to fund items that were not eligible under the Emergency Services Levy.
"We have managed our finances well to allow us to enter into this agreement with the City of Gosnells and finally have this fire support vehicle," he said.
"This demonstrates what we can do when we work hard as a team to turn a concept into reality.
"Thanks to all of the members of the brigade past and present for all of the valuable time, effort and vision that has been put in to ensure the brigade were able to acquire this valuable resource."
The Gosnells Bush Fire Brigade's goal was to fit the vehicle with all the needed hardware and equipment to ensure it was fully operational.
This included a fridge, crew protection blankets, recovery gear and incident management equipment.