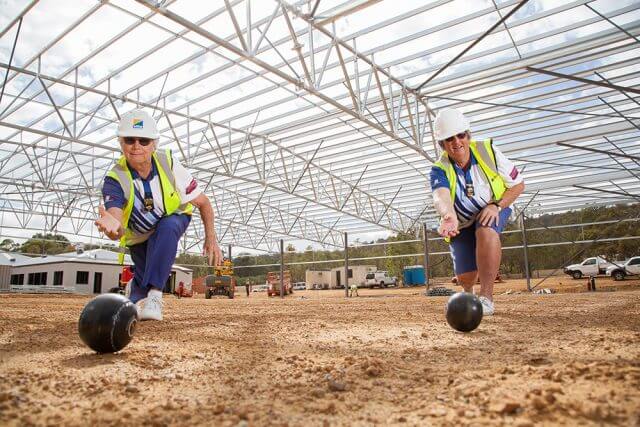 Byford Bowling Club ladies team will start next season in a new division and on new grounds after taking out the division three flag.
Ladies president Lauris Gibb said the team finished top of the ladder in their division this season, which finished late last month.
After defeating Valley in a semi-final home game Byford went on to defeat Warnbro in the final at Osborne Park earning them a promotion to division two.
"We were so excited to win," she said.
"We actually won three years ago and got up to division two but then we lost a lot of players and went back to division three so hopefully we can stay up there."
She said the club was also looking forward to moving to the new Country Club near Linton Street North once construction was completed, which she said was on track for July.
"The next season starts in October so we will well and truly be in our new club by then and we'll have a roof over the green, which will be a great asset," she said.
"More and more clubs are putting in a roof because it means they can play all year round."
According to Alita Constructions the Byford and Districts Country Club was on schedule with the roof cover over the main building completed and the stud framing inside complete.
The roof over the green is still under construction.