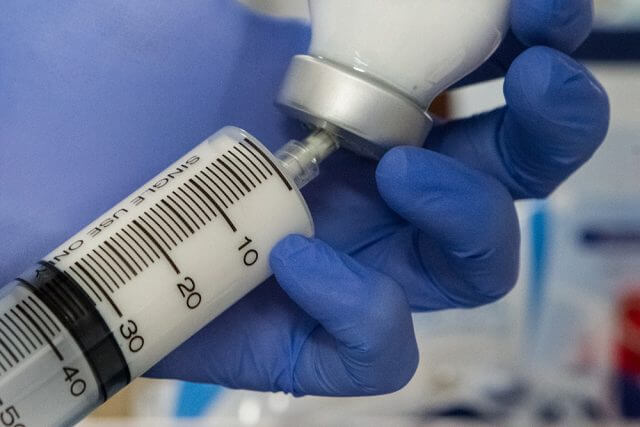 The Australian Medical Association WA president Dr Michael Gannon welcomed the passing of the no jab no pay bill in the federal parliament this week.
The legislation meant from January 1 next year parents would need to keep their child's immunisations up to date to continue receiving child care benefits, child care rebates and an FTB-A payment.
Dr Gannon said the legislation would go a long way in boosting immunisations throughout Australia.
"We've seen a worrying increase in infectious diseases like mumps and whooping cough in Western Australia," he said.
"It's incredibly frustrating to see outbreaks of contagious diseases like mumps in Perth, a disease that is completely preventable if the community reaches 95 per cent coverage with a safe vaccine that is subsidised by the federal government.
"This increase is largely due to misinformation peddled by vaccine deniers.
"Fortunately we are slowly seeing a decrease in conscientious objectors in our community."
Dr Gannon said doctors needed to spend time with vaccine hesitant parents but there was no doubt that vaccination represented the most important public health improvement of the 20th century.
He said reaching more than 95 per cent coverage was important to achieve 'herd immunity,' which stopped the spread of disease and protected people who couldn't be vaccinated.
"We all need to do our bit to protect the most vulnerable in our community, the old, infirm or those who cannot be vaccinated for proper medical reasons," he said.
"Anyone who weakens the resolve of parents to have their children vaccinated contributes to outbreaks like the mumps cases we are seeing now so we can welcome the news that the government is getting tough on vaccination."
An outbreak of mumps was reported at Guildford grammar school last week.
Federal Social Services Minister Christian Porter said families still had the right not to vaccinate their children but the no jab no pay policy recognised that a family's choice not to immunise their children was not supported by public policy or medical research.
Exemptions would still apply for children who had a natural immunity or allergies to specific medicines, if diagnosed by a GP.