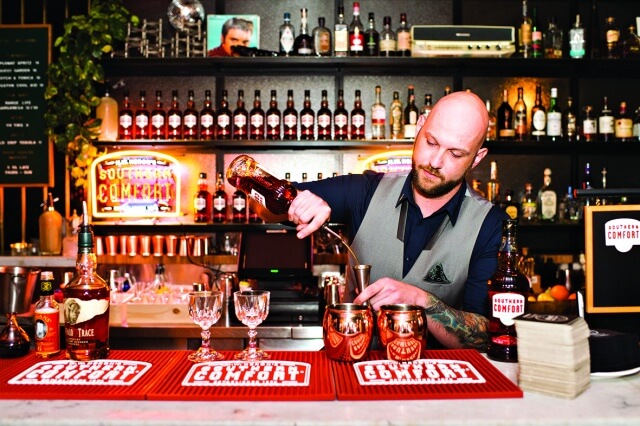 An East Victoria Park bartender won a state cocktail making competition earlier in May and will fly to the east coast in June to compete against the best in the country.
Peter van Zeller works at Daddy Long Legs bar in Victoria Park and entered in the Southern Comfort Travelling Tales Cocktail Competition with his creation, the "Blazing Heron" cocktail.
His original creation, which includes Southern Comfort whisky, Buffalo Trace bourbon, spiced maple syrup, sea salt, orange bitter and boiling water, won him a place against nine others at the national championships in Sydney on June 13.
Mr van Zeller was one of two WA finalists picked to make the journey.
He will go up against entrants from New South Wales, Victoria, Queensland, South Australia and Western Australia.