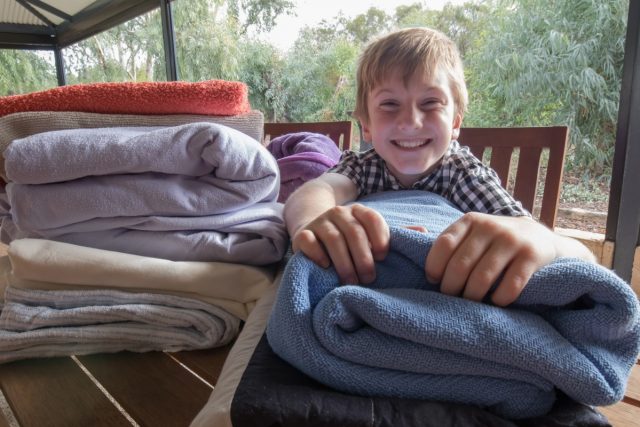 Max McCoy was hoping to pick up and deliver at least 100 blankets to two different charities before the cold weather settles in, however an individual donation of 500 blankets this week has put him streets ahead of his target.
Dubbed Max's blanket drive, the campaign began earlier this month when nine-year-old Max and his mother Rebecca Mitchell-McCoy spoke to a few members at a not-for-profit organisation in Fremantle and realised they were low in supplies.
Mrs Mitchell-McCoy said they had donated a few items but they wanted to do more.
"My husband works away so he gets a lot of samples such as soaps and shampoos but he has no hair so he doesn't use them," she said.
"We had a whole heap and we thought we don't need them so we will donate them to charity.
"We were told homeless people come in and collect these sorts of samples, so we made up about 55 little kits and the staff were stoked."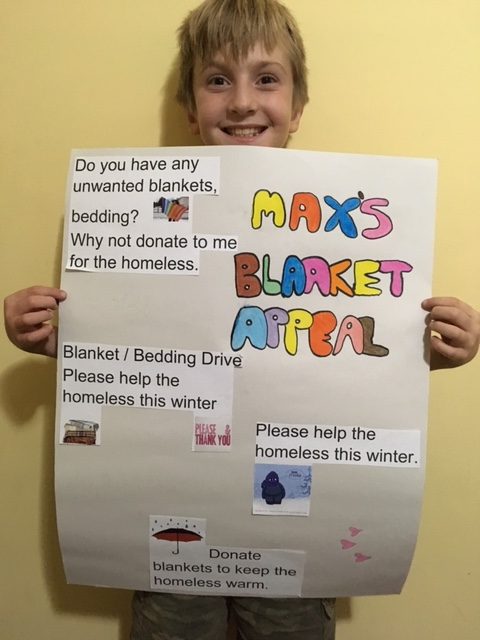 Mrs Mitchell-McCoy said they asked what else was needed and the overwhelming response was blankets, as there was only one left on the shelf.
"Max and I talked about it heaps on the drive home and we came up with some good ideas and he has taken the ball and is rolling with it," she said.
"He will soon be walking around or riding around on his bike on our local streets and I will follow him close by in the car and he will be knocking on doors and asking for blanket donations."
Max said he had seen homeless people on the streets and thought having a blanket might give them extra security and warmth this winter.
"It will be like a gift to them," he said.
Max has so far collected more than 500 blankets in just 14 days, which have been donated by members of his family and various people in the community.
The blankets will be donated to various charities including Byford Uniting Church just in time for winter.
Donations can be dropped off at Mundijong Library or Woolworths Harvest Lakes in Aubin Grove as of next month.
The blankets must be in good condition.
For more information call Rebecca on 0418 927 880.