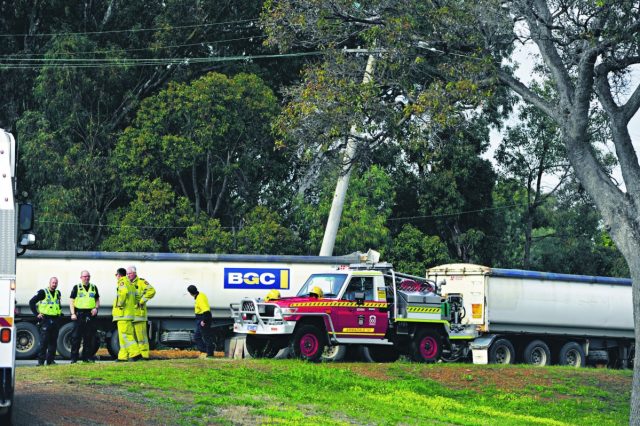 More than 1000 people were without power earlier this week after a truck driver crashed into a power pole while taking a corner in Armadale.
The incident occurred at about 8.30am on Monday September 10 at the intersection of South Western Highway and Stone Street.
A DFES spokesperson confirmed there were no power lines lying on the ground, however one was hanging low.
Police officers attended to divert over height vehicles around the incident while crews from Western Power restored the lines.
Two crews from Armadale Fire and Rescue Service also attended.
Power to the majority of customers was restored shortly after the incident.