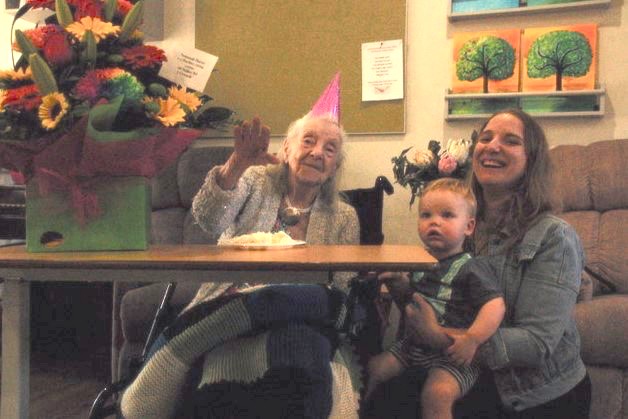 The Gosnells community have sent their heartfelt congratulations to one of the region's longest-living residents.
Susannah Hayter lived in Gosnells' Amaroo Retirement Village for 30 years, before being moved into the Buckley Caring Centre at the age of 99.
"She never drove, so she used to love walking down to the railway line and the train station," Ms Hayter's daughter, Greer Pollard, said.
"She used to love walking down to the shops, and walking to other places in the area."
Ms Hayter celebrated her 103rd birthday at the Buckley Caring Centre on March 26, surrounded by friends and family.
The centre provided plenty of food and entertainment for the 103-year-old, on her special day.
"She certainly enjoyed herself on the day," Ms Pollard said.
"The centre also held parties her 100th, 101st, and 102nd birthdays…they are very good at celebrating things like that."