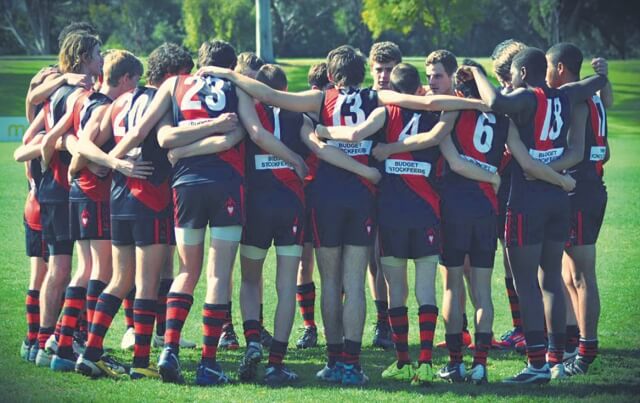 The three Armadale Junior Football Club youth teams played their second round of the season last weekend with victories for two of the sides.
On Saturday after a dominant victory in round one the year seven teams went up against Mundijong Central.
The boys took control early on and never looked back, kicking 12.22 (94) to Mundijong's 5.2 (32).
Corey Williams stood out with three goals for Armadale, while Michael Panaia and Tyson Mauer kicked two each.
Cory Barry, Ryan Allison, Ashton Hoody-Hale, Kingsley Fleahy and Riley Gardiner all managed to kick goals as well.
Best players were Corey Williams, Michael Panaia, Kingsley Fleahy, Jordan Douglas and Corey Barry – while Darryl Mason celebrated his fiftieth game.
On Sunday the year eight team played their first home game of the season against South Coogee.
The visitors came out strong and showed gritty determination that the year eight team was unable to match on the day.
While the year eights managed to kick a frustrating 4.2 (26), South Coogee were dominant kicking 12.22 (94).
Flynn Bailey, Dylan Jeans, Preston Woodward and Steven Harper kicked a goal each for Armadale.
Best players were Bodie Mitting, Ben Mahoney, Breadyn Marshall, Jaidyn Bishop and Albert Speight Yappo.
The final game of the weekend was the Armadale year tens verses Kwinana.
Both teams played a hard game and pushed each other all the way to the end, with Armadale kicking 10.4 (64) while Kwinana scored 8.8 (56).
Kerry Davies shone for Armadale and kicked three goals.
Hudson Paull kicked two while Joseph Leeder, Tyler Hunter, Steven Paull, Matthew Mauger and Preston Roach kicked on each.
Best players were Ernie Berrington, who celebrated his 50th game, Jack Hartley, Matthew Hannah, Alex Robinson-Major and Preston Roach.