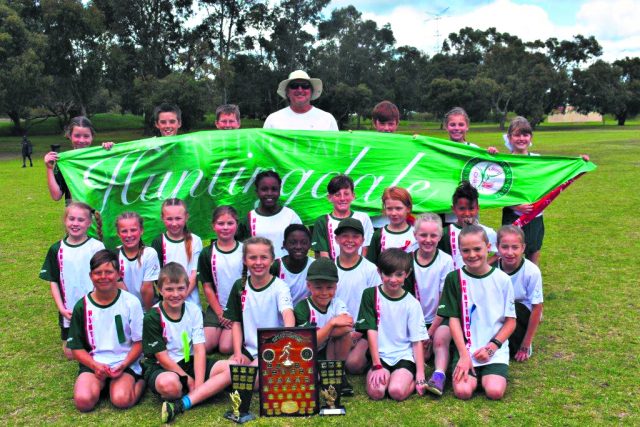 Students from Huntingdale Primary School were victorious in this year's interschool cross country competition after taking on seven other schools from the local area.
The Southern River Sports Association cross country interschool competition on August 16 saw Huntingdale take on primary school students from Yale, South Thornlie, East Maddington, Thornlie, Gosnells, Ashburton Drive and Wirrabirra.
Principal Edd Black said the school won two of the age group trophies out of four and came second in the year five and six competitions.
"The students performed solidly in the top 10 place results in all age groups, which scored enough points to win the overall trophy," he said.
"The win was truly a team win rather than a win by a few talented individuals, which was great to see."
Mr Black said the teachers were pleased with the number of family and friends who turned out to support their students in their 10-point win against second-placed Yale Primary School.