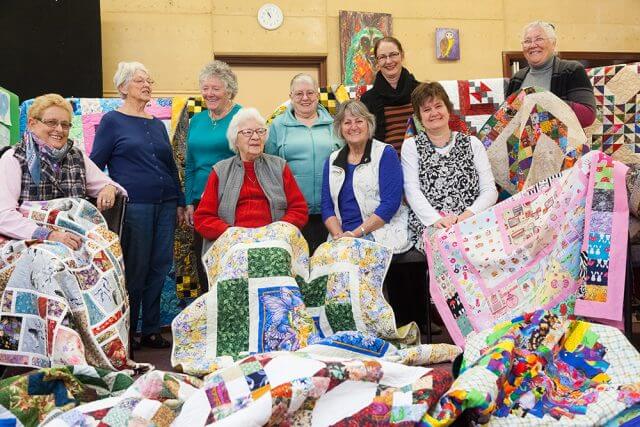 Liddelow Homestead Arts and Crafts Club members are set to air out their quilts in a Quilt Spectacular next month.
Event organiser Valda Ross said the two-day event would feature quilt displays, Devonshire teas, raffles and stalls, all in the name of making good use of their quilts.
"The idea for it came about during a discussion with a quilting group I go to," she said.
"We were talking about the fact that there are a couple of places that have airing of the quilts but they're all in the country.
"Too often we go to the quilt fair in the city and we look at these things then go back and make them.
"But then we fold them up and put them in the cupboard, if we don't give them away as a gift, then they only come out of the cupboard to be refolded and put back in."
She said given the amount of time, money and artistic endeavour that went into quilt making it was a waste for them to not be shown off.
"In its own way, making quilts is a lot like painting, except we do it with material, but it doesn't get enough attention because we just put them away," she said.
Ms Ross said there would be almost 200 quilts on display in all shapes and designs.
She said the group also created quilts to give to children who had been taken into care and others in need.
The Liddelow Quilt Spectacular will be held from 10am to 4pm on July 2 and 3 at 7 Cooper Avenue, Kenwick.