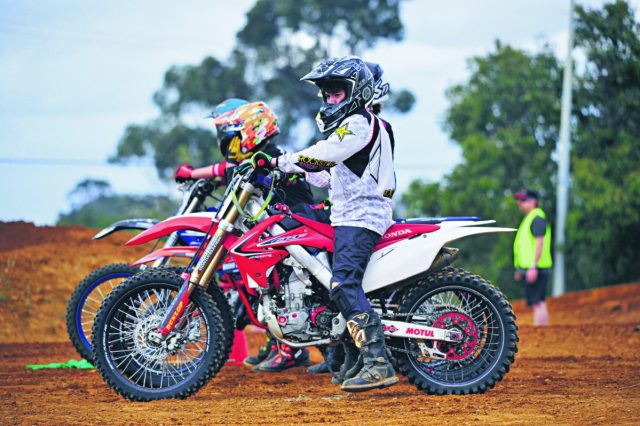 About 70 riders took to the tracks last weekend for a non-competitive motocross day like no other.
The Lightweight Motorcycle Club hosted the event which saw riders from five years old to their early 50s showcase their skills and abilities on two wheels.
Director of administration and public relations Kris Thomas said the event was essentially held as an open day for the Whitby-based club.
"The day is open to anyone so we had a high number of people who are not actually members of the club but who may just want to give it a go and then may consider becoming members next year and participate in the race meets then," she said.
"A number of Lightweight Motorcycle Club members also participated to get some practice in before our next race day this Saturday."
The club will also be hosting the much-anticipated ArenaCross Open 2018 event on December 1.
Photographs — Richard Polden