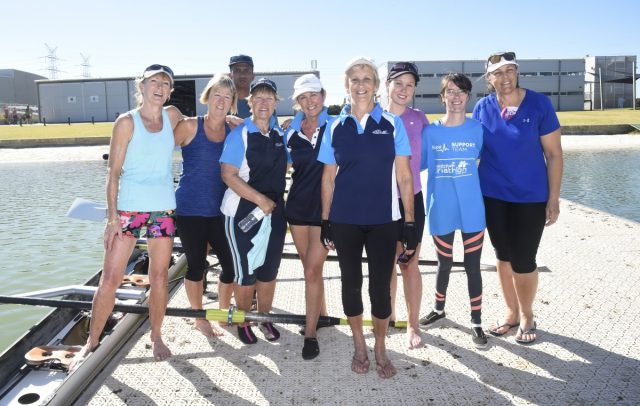 Recently retired and in her sixties, Sue Howard loves the fact that rowing gives her a complete workout of not only her body but also her mind. 
Ms Howard has been involved with the Champion Lakes Rowing Club since 2009, when she participated in one of the first community beginners rowing programs. 
Since then her passion for rowing and fitness has developed exponentially, competing at the 2018 National Masters at Lake Barrington in Tasmania and taking part in the weekly five-kilometre park run every Saturday. 
Her next challenge will be at this year's National Masters at Champion Lakes where she will take to the water in the women's eight competition with her fellow teammates. 
"We are training weekly at the moment in the lead up to this year's Nationals," she said. 
"As we have been rowing together as a team and have worked hard on building our skills and resilience, we are hopeful that we will perform strongly. 
"Whilst the event schedule is out now, we don't know how many teams there will be, but we know from Tasmania last year that all events will be strongly contested." 
The 2019 Australian Masters Rowing Championships in May is one of two Rowing Australia national regattas held annually. 
The event takes place over four days with masters rowers aged 27 and over taking part in the competition. 
Ms Howard will take to the water with her fellow teammates Heather Gordon, Deborah Barry, Adele Chapman, Pamela Pearson, Anne Hamilton, Carole Pedri, Rebecca Robertson and Indra Siva.