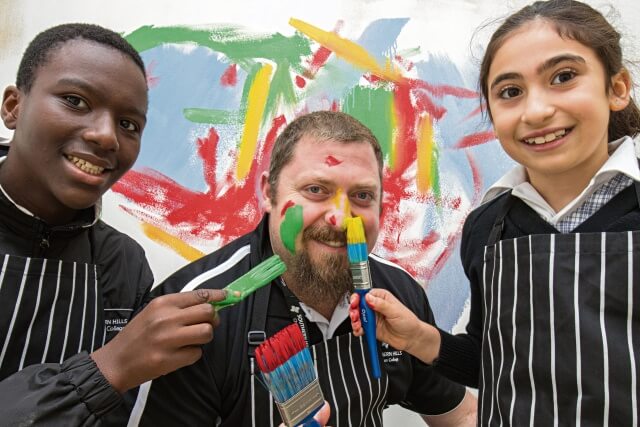 For Southern Hills Christian College teacher Wayne Chapman being an educator means more than just helping young students.
He has designed a parents' library where residents can talk to the school principal, chaplain and staff about daily life and ways in which they can become involved in the Bedfordale area.
Mr Chapman successfully accessed a $1000 Communities for Children Small Grant through Communicare to refurbish a small room at the college and equip it with parenting literature, new chairs and a space as a place where parents, teachers and students can talk about any issues which affect them.
Mr Chapman said many families have already contributed to the refurbishment of the dilapidated space.
"We had one kind father give up one of his weekends to plaster the walls for free, which is incredibly generous," he said.
"The students are painting the space in their own time, it's been amazing how the whole project has come together.
"The idea is to have local events and initiatives publicised within our school because many of our parents are new to the area, some are even new to this country."
Mr Chapman said he hoped that by creating this space people will feel welcomed and loved.
"The City of Armadale is a lovely place for people to settle and the students and I feel good about creating a place for parents and community residents to learn about the services available to them," he said.
Principal Paul Beacham said he encouraged school staff to be active wherever possible in and out of the classroom.
"This term we have connected with local churches and youth groups, established links with the Armadale Aspire program and promoted servant leadership wherever possible," he said.
"It's been amazing to see such strong public support for the area that we live and work in."