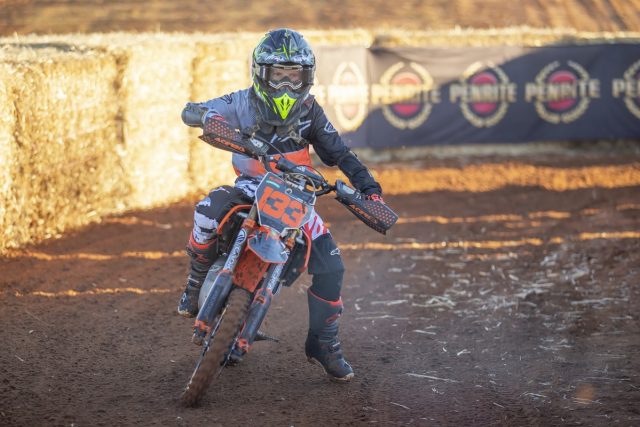 Keysbrook youngster Blake Baldacchino recently ventured across the Nullarbor to take part in one of the country's biggest and best off-road endurance races. 
The Serpentine Primary student and Lightweight Motorcycle Club member made the trip east to take part in the annual Hattah Desert Race, where he competed in the junior small wheel class on his KTM 65cc bike.
Blake's mother Nikki Scari said it was the first time he had competed in the event but he would definitely be back for another run. 
"Not only was the race fantastic but the atmosphere and organisation was top notch," she said. 
"There was no selection process to compete but there were only 300 spots for juniors and the junior class was full within 10 minutes so he was very lucky to get in."
Blake said it was the best track he had ever ridden on.
"It was more of an off-road event than motocross, so there was some nice big open straights which I really enjoyed riding my bike to its full capacity," he said. 
"I underestimated how fit you had to be, so next year I will concentrate a lot more on my fitness." 
Blake finished in 17th place in his class reaching a best speed of 133km/hr, a result he is very proud of.