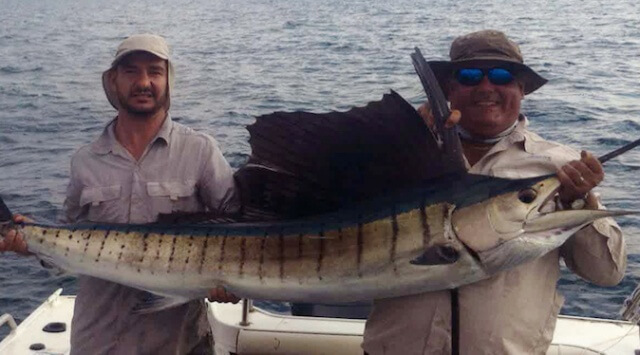 When he is not working in his role as the Shire of Serpentine Jarrahdale chief executive officer, Kenn Donohoe is a keen fisherman.
Mr Donohoe said when he goes fishing by himself it is about relaxation and time spent on self contemplation but when he is with others fishing is about reconnecting with his family and friends.
"Having recently moved down from Broome I've spent the last nine years fishing for barramundi, threadfin, salmon and sailfish," he said.
"Now that I'm in SJ I often enjoy fishing on the beach with a surf rod watching the waves crash on the shire as the fish have been few and far between.
"The editor of The Examiner has even promised to reveal a few of secret fishing spots."
Mr Donohoe said he started fishing when he was very young and some of his earliest fishing memories were at the Peel Inlet when his father would tow him around in a tractor tube.
"He would tow me around with one of those old washing baskets in the middle full of crabs," he said.
"I also remember using my cork rod to fish under the Mandurah Jetty with my parents."
He said some of his favourite places to fish were Tims Thicket and White Hills, Telegraph Poole near Derby and Barred Creek north of Broome.
Mr Donohoe said while he loves fishing, he is also mindful of conserving the environment and says he complies with bag and size limits and releases many of the fish he catches.