It meant more than a sewing day for St Augustine and St Andrew's Anglican churches when it comes to empowering girls and women in third world countries.
The Days for Girls (DFG) Perth suggested the DFG sewing project to a St Andrews church member and both sister churches decided to get in touch with DFG Perth and get on board to contribute.
The Days for Girls international (DFG) is a non-for profit international organization that aims to provide dignity, health and safety through access to quality sustainable menstrual health management and education.
DFG Perth organisers Penny Hooper and Karen Maltby asked both Anglican churches to sew shields and bags for the Days for Girls kit.
The churches took 100 pre-cut shields and so far they have sewed 55 shields and 40 bags and are planning to sew more in a second sewing session at St Andrews.
The complete DFG kit contains cotton shields, underwear, information, cleaning equipment and a carry bag are provided to each girl.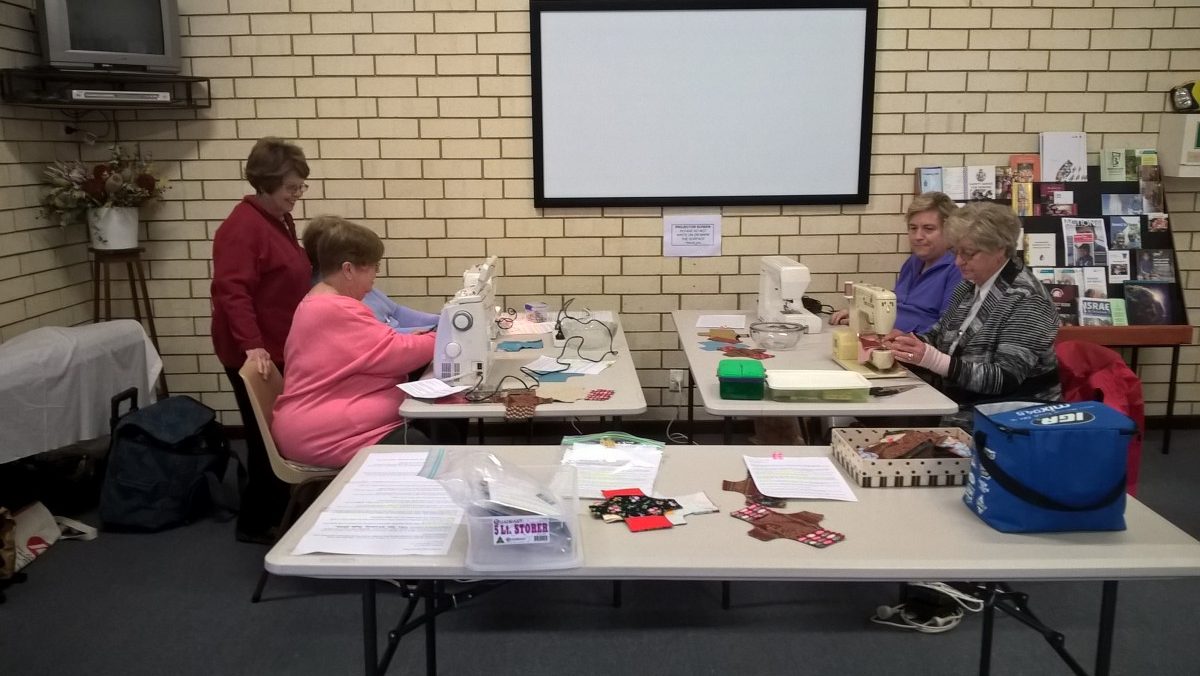 The story behind DPG international started when a woman discovered that a girl's orphanage with 500 girls had to care for an extra 1000 girls after civil war in nearby counties as they were out of food.
She then discovered they also didn't have the means to manage menstrual periods so they gave the girls a piece of cardboard to sit on and wait for it to finish.
In 2008 the DFG international was born and Australia heard about it in 2013 and it spread across many women who started doing sewing kits.
Organiser Penny Hooper was at the time volunteering with the Uthando project and met Karin Maltby who had just learnt about DFG international and Ms Hooper immediately knew this was for her.
"I'm a sewer and I literally thought how many dresses do I really need," she said.
"I immediately checked out the web site and got started.
Together they then registered DFG Perth after a trip to Sydney representing DFG at the 2014 Sydney International Rotary Convention.
DFG Perth have distributed just over 10,000 kits to 24 countries by partnering with other groups,church groups and nursing student groups.
The distributions provide a full health talk covering everything from puberty to making babies and a guide to what's happening during the 28 women cycle.
Penny Hooper said the sewing events held all over Perth and is a good way of bringing like-minded people together to spend the day helping others.
"I think it's so sad that so many girls and women around the world are struggling each and every month when they menstruate," she said.
"Our kits are so easy to make and are making such a difference in their lives that I can't help but dedicate my week to working on running DFG Perth."