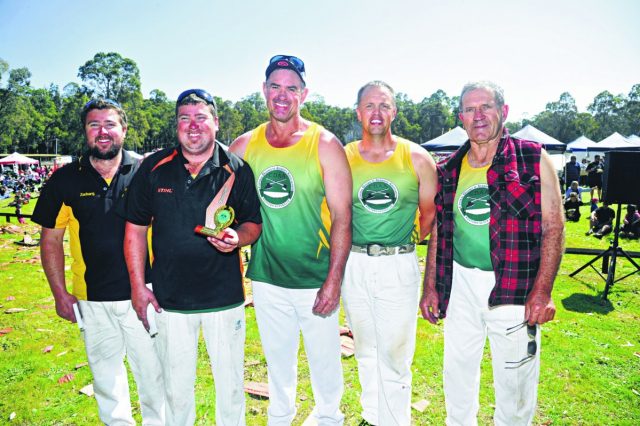 Attendees at this year's Jarrahdale Log Chop and Lions Country Fair enjoyed magnificent weather conditions for an ideal family-friendly day out.
With about 10,000 people strolling through the gates, Jarrahdale Oval was jam-packed with excitement as people of all ages relished in the show atmosphere.
Serpentine Jarrahdale Lions Club secretary Richard Lane said this year's parking arrangements with the shuttle bus worked flawlessly throughout the day with at least 1000 cars parked at one point during the day.
"The weather on Saturday was a bit worrying but the sun was out on Sunday and it was a beautiful day," he said.
"We had more than 80 stalls on show with something for everyone as well as rides, petting zoos and wildlife exhibitions to keep the kids entertained."
Mr Lane said the fair provided an excellent opportunity to promote the Lions Clubs of Western Australia and Lions International, while also showcasing the work groups like SJ Food and Farm Alliance, Serpentine Jarrahdale Men's Shed and Jarrahdale Heritage Society contribute to the community.
The annual axemen's competition was also well attended with nine events showing off the talents of axemen from around the country and New Zealand.
Photographs – Richard Polden