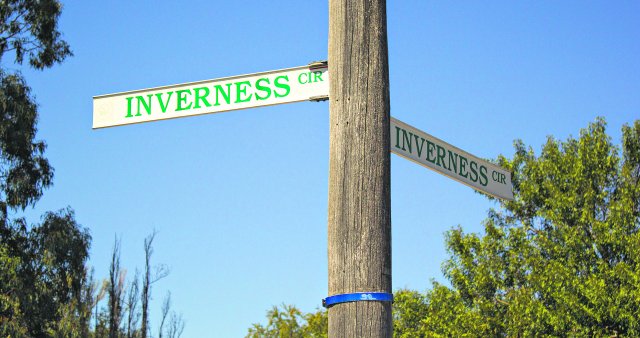 A shocked woman was forced to confront a man after he repeatedly flashed his genitals at her while she delivered papers in Camillo near two school zones.
Renalyn Edmonds who had only been delivering newspapers for The Examiner for one week said a man acting suspiciously approached her while she was delivering papers to houses on Inverness Circle at about 8.30am on September 7.
A section of the street backs onto John Wollaston Anglican Community School and is a short distance from Westfield Park Primary School, but Ms Edmonds said the incident occurred outside of either zone.
Given that the incident occurred at 8.30am on a Thursday children and parents could have been journeying to school in the area at the time.
Ms Edmonds said the man repeatedly approached her asking questions.
"He asked if he could help and I said no thank you," she said.
"After that he continued to follow me and look at me."
Ms Edmonds realised early on something was not right when the man stepped away from her every time a car passed.
"Finally I asked him why he was following me," she said.
"He said he wanted to show me something."
The man then lowered his shorts revealing his genitals.
She said she ignored the man but he continued to display himself, holding his penis and asking her to look at it.
"I walked very fast because I was thinking maybe he would grab me – what could happen to me?"
The man continued to follow her.
"I kept praying, Lord please help me stay away from this man."
Ms Edmonds' break came when she knocked on a friend's front door and called out their name in an attempt to scare off the man.
It worked and the man disappeared.
However, when it was clear Ms Edmonds' friends were not at home the man returned.
By now she said she had enough and decided to confront him.
'I asked him, "Why do you keep showing that to me? I'm not interested",' she said.
Surprisingly the man admitted he was doing it because he was upset after having fought with his wife.
Ms Edmonds said she told the man he should pull up his pants, get a firm grip on life and take a long, hard look at himself.
"I said don't do this, whatever problems you or your wife had – only you two can solve it."
Ms Edmonds' words of advice apparently connected with the man, who immediately apologised for his actions.
"He said he respects women and he won't follow me anymore, he said he won't do anything like this again."
Despite the peaceful resolution, Ms Edmonds contacted police and they are trying to track down the man.
He was described as dark-skinned, wearing blue shorts and a blue t-shirt.
He is about 170cm tall, with curly hair and a medium build.
He was not wearing any shoes at the time.
Anyone with information was asked to call Crime Stoppers on 1800 333 000 or make a report online at crimestopperswa.com.au.