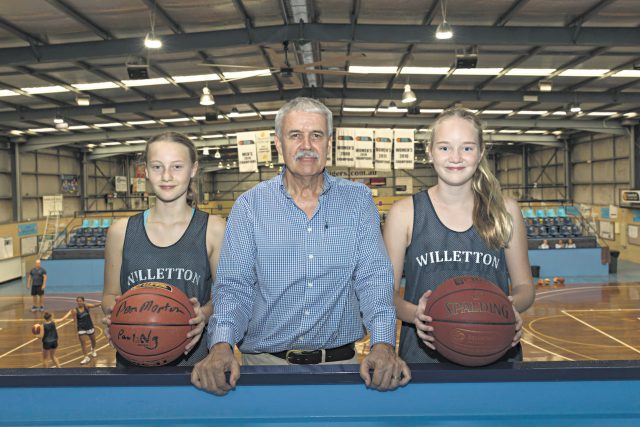 After months of anticipation, the State Government announced it would partly fund upgrades to the Willetton Basketball Stadium to the tune of $1.5 million.
On February 26 the Minister for Sport and Recreation Mick Murray announced the Willetton Basketball Association was one of 16 sport organisations to receive funding from the State Government in 2018 through its Community Sport and Recreation Facilities Fund program.
The WBA received the equal largest funding commitment of all the organisations, which will complement money already committed by the City of Canning, the Federal Government and money raised by the WBA.
However the figure was short of the $2 million the WBA had applied for, which would have taken total funding for the project to $11 million.
The WBA has plans to massively expand its current facilities, including building four new courts and it was unknown how much the $500,000 shortfall would impact the plans.
"While we welcome today's announcement that the WA government will provide $1.5 million from the CSRFF program towards our proposed expansion project, we sadly cannot today commit to the project given there is a shortfall," WBA president Phil Nixon said
"The WA Government was aware the costs of the project had been stripped back to essential features to function effectively with four more courts and anything less than the $2 million we sought from them will lessen our ability to deliver that expansion.
"It has taken us nine years to raise our $800,000 towards the project value, so we have limited capacity to find any extra funds required to meet the shortfall we now face."
Mr Nixon said the WBA would do everything possible to ensure the project went ahead.
Member for Tangney Ben Morton, who campaigned for support in Canberra and helped bring the Prime Minister, and Federal Sports Minister and Treasurer to the stadium over 2016-17, said he was frustrated the CSRFF funding had come up short.
"I don't want to sound ungrateful but when the Federal Government has put in $5.5 million and the City of Canning has put in $2.25 million, the 'go' button could have been pressed," he said.
"Something is better than nothing, but I thought it was the final piece in the puzzle."