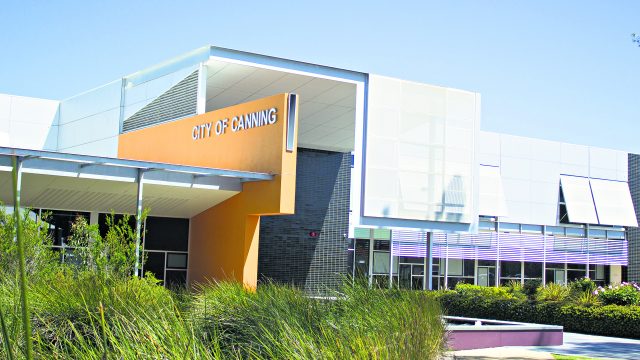 Several City of Canning councillors said they felt rushed into making a decision on a proposal to increase a city employee's salary at the last council meeting.
At the city's September 19 meeting a motion was brought to council to decide on a proposal to increase Canning chief executive Arthur Kyron's salary package.
In lieu of a pay-rise the review committee recommended Mr Kyron's salary be increased to include a Qantas Club membership as well as an extra week of paid leave.
The motion was added late into the meeting agenda, after the Agenda Briefing where councillors reviewed issues for the upcoming Ordinary Council Meeting.
At the September 19 meeting two councillors said they thought it was unacceptable to include it without providing the opportunity for it to be reviewed.
Councillor Ben Kunze said he wanted the decision deferred until October.
"I'm a bit surprised this was thrown on us with no reasoning why it was provided in the agenda at the last moment," he said.
"It needs appropriate scrutiny.
"I don't feel it's appropriate to pass a week's leave increase without understanding the justification."
Councillor Christine Cunningham said she was uneasy making a decision without giving the proposal thorough examination.
"Without a lot of time to ask questions of that committee we're asked to make a decision," she said.
Speaking later on social media, councillor Patrick Hall said introducing the issue without warning did not promote accountability.
"The item was added to the meeting agenda at the twelfth hour which made scrutiny virtually impossible," he said.
Mr Kunze proposed a deferral of the decision until the next meeting but lost 5-6, with mayor Paul Ng and councillors Jesse Jacobs, Lindsay Holland, David Brown, Tim Porter and Margaret Hall in opposition.
Messrs Ng, Jacobs, Holland and Brown were the four review committee members.
At the meeting Mr Holland said because the proposal was a nominal salary increase it did not require heavy scrutiny.
The controversy came months after former Local Government Minister Paul Miles castigated Mr Ng after he proposed taking the responsibility of the same review from councillors onto himself.