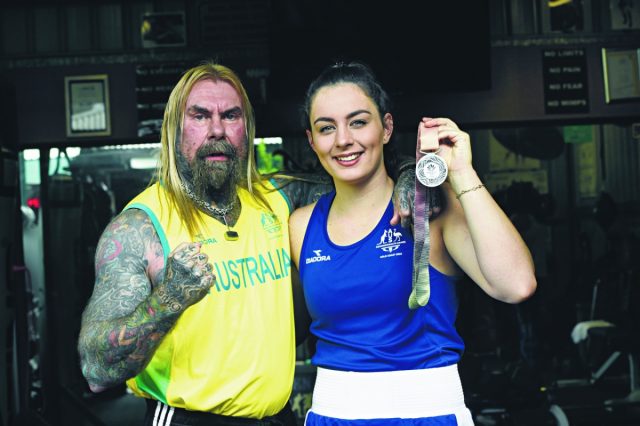 Fighting for Australia since the age of 15 Gosnells local Caitlin Parker has always had a competitive edge and taste for success.
Her first trip out of the country coincided with her inaugural appearance on the world stage and since then Miss Parker has competed in more competitions and championships than you could point a stick at.
Miss Parker recently travelled with the Australian Commonwealth Games team as the 2018 boxing team captain, which saw her compete and win a silver medal in the women's 75kg category.
She said that competing in her own country and for Australia at the Commonwealth Games was a once in a lifetime experience and one she would never forget.
"As I was coming into my first fight against England I was very nervous," she said.
"I wanted to make a good first impression and she was a tough girl to draw first being the favourite for gold.
"When I was in the back room before I walked out I was thinking this is it, I'm going to be a Commonwealth Games medallist or I'm going to go home with nothing."
Miss Parker said although she was proud of her achievement she wanted the gold medal more and would strive to be accepted in the teams for the women's World Championships in November and the 2020 Olympic Games in Tokyo.
"It would be a dream come true," she said.