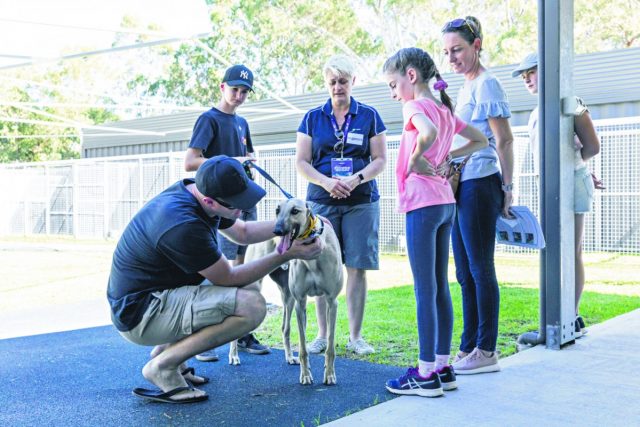 A record number of 60 retired greyhounds were adopted last month at an event hosted by Greyhounds as Pets (GAP).
The national adoption day was held throughout the country with record numbers turning out at all events to pick up a furry friend to take home to its forever home.
The WA event was held in Southern River which saw about 350 people line up down the street eager to meet each of the greyhounds up for adoption.
Racing and Wagering WA chief executive Richard Burt said the aim of the event was to not only rehome as many greyhounds as possible, but to also show the public what the GAP program was all about.
"Each volunteer was matched with two greyhounds, learning all about them, answering questions from prospective families and staying with them until they were adopted," he said.
GAP ambassador of WA Brittany Taylor said it was a great initiative from all the national greyhound adoption programs to raise awareness about adopting a retired greyhound.
"Greyhounds really do make the best pets.
"They are so laid back and placid, they really are gentle giants," she said.