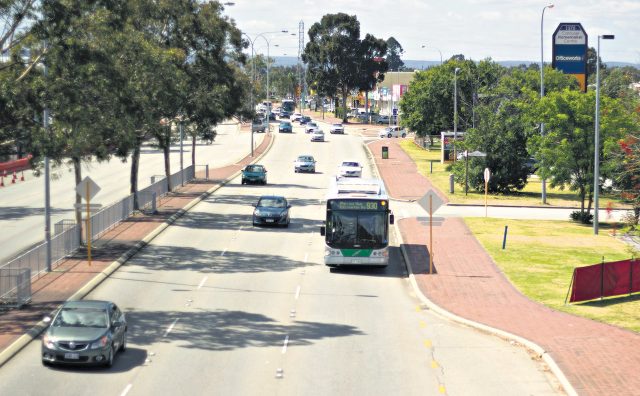 A Public Transport Authority spokesperson said the value of a proposed bus link through Cannington residential streets would grow with the area.
The City of Canning and the PTA have proposed a new bus route by diverting buses travelling on Albany Highway to Curtin University, via Manning Road, through several Cannington streets.
The proposal said about 214 buses a day were expected to cut through Richmond Street, Fleming and Cecil Avenues if the route is approved this month, with PTA spokesman David Hynes saying the service was expected to be used by up to 3000 people each weekday.
"It is expected to generate time savings for passengers on the adjusted routes of about three minutes initially, with the potential for that to increase as the number of cars on Albany Highway grows," he said.
"Projects like these also take more cars off the road by making public transport a more attractive option for motorists."
If approved the route would allow buses heading east to avoid the Manning Road-Albany Highway and Cecil Avenue-Albany Highway traffic lights.
Fleming Avenue resident Jim Rae said he was sceptical about the figures the link promised, given the Albany Highway route only took about three minutes as it is.
Mr Rae said residents had measured the distance of the two proposed links and found the new route would in fact be several hundred metres longer than the old one.
He said due to a PTA suggestion for bus stops to be placed at least every 350 metres along a residential route, he could not see how bus transport times could be cut by two thirds.
"Our conclusion was the new route was half a kilometre longer," he said.
"It's a three minute journey and they'll take two off it – they'll need to be going like a rocket."