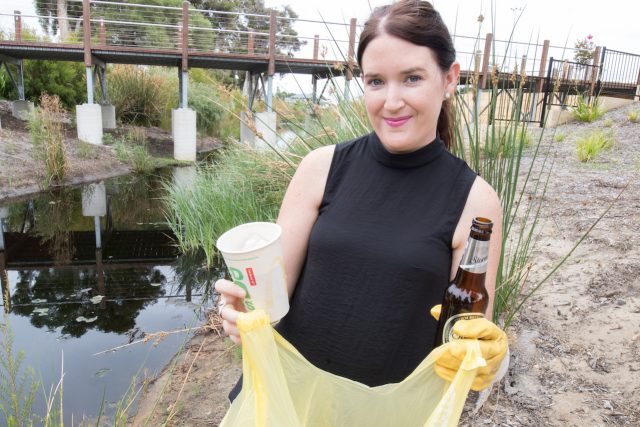 Piara Waters mother Amy Weaver loves her community but said she was sick and tired of how much rubbish gets dumped in the area.
To combat the problem the 28-year-old has started her own Clean Up Australia Day event and she has invited others to get involved.
Having participated in the national event for the past six years Ms Weaver said she was motivated this year by the fact that even her children had started complaining about rubbish.
"It's something I'm passionate about," she said.
"I know many younger people aren't too keen on cleaning up and a lot of people seem to litter especially around our area.
"My kids even point out the rubbish and the naughty people."
On March 2 Ms Weaver will be giving a few hours of her time in the Newhaven Estate area to clean up waste from the bushes, streams and public areas.
"There's always so much rubbish," she said.
"One or two hours of your year you can do something and help out.
"I don't like seeing rubbish so I may as well do something about it."
Clean Up Australia Day has been running annually for about 30 years and in that time volunteers have collected more than 340-tonnes of rubbish nationwide.
Ms Weaver's website was one of four registered with CUA Day so far in the City of Armadale with others planned for Bedfordale and Harrisdale.
She said she was hopeful locals would put gloves on and get involved in the national clean-up.
"I just want to get word out there and encourage people to do it," she said.
"If they're not in the area there's hundreds of sites across Perth."